"
Koren L.
I came to Jericho Women's Shelter to change my life so I could live the right way.
Before coming to Mary's House, I was in an abusive relationship, addicted to drugs, and had lost the relationship with my family. I have been sober now for 7 months and realize that I have to do something different with my life.
Changing my relationship with the Lord is my first priority so that I can stay on the path He has designed for me. I understand now that God is in control and that I must put my trust in Him. I believe His plan for my future is filled with hope, and I am excited to see where the Lord takes me."
In 2018, Koren completed her GED and was selected as the student speaker for Hernando County's Adult Education Graduation Ceremony. She is also now a graduate of our shelters' New Life Program.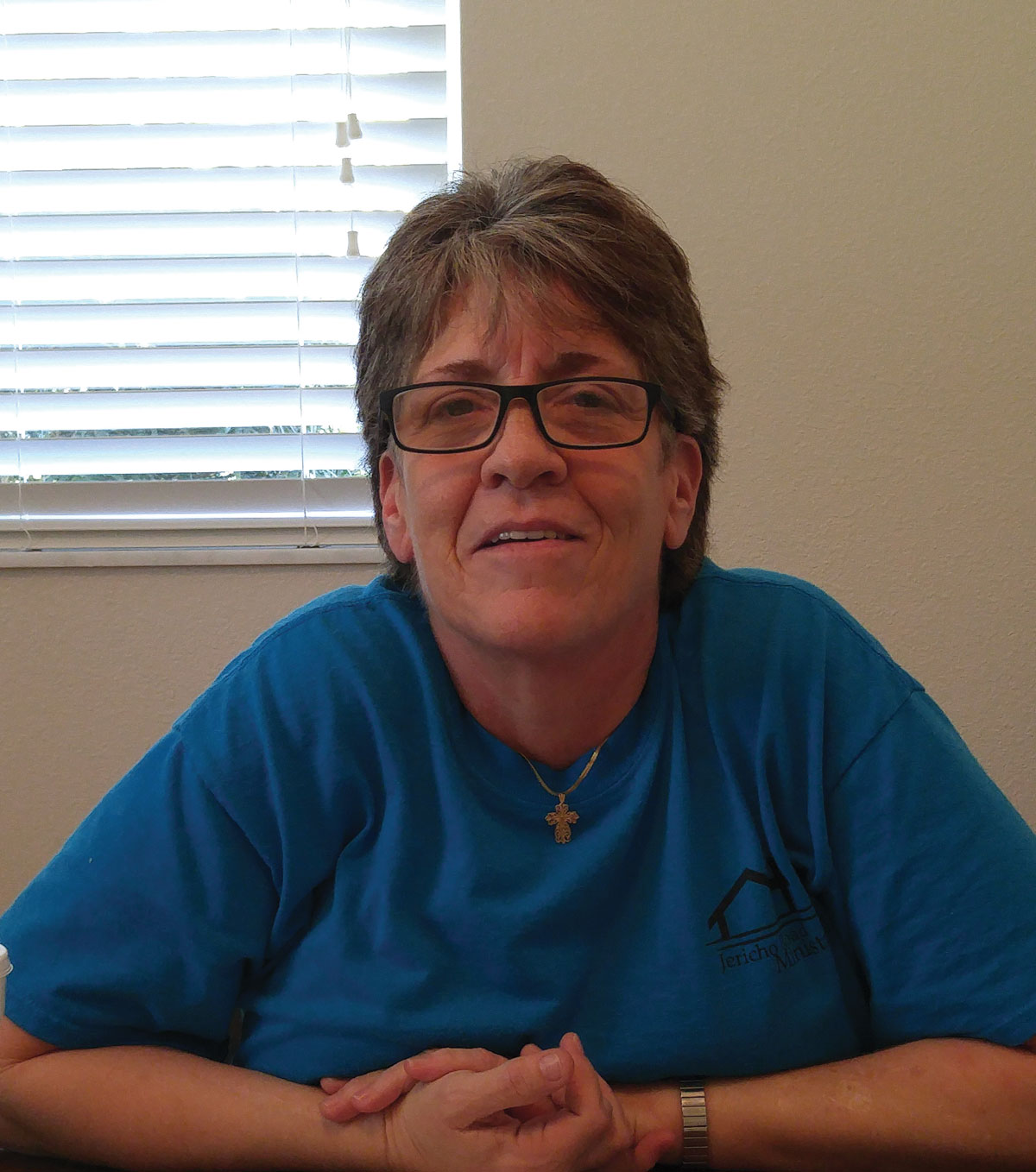 Barbara first sought help to turn her life around at the age of 19. She was in and out of 20 detoxes, five treatment centers, and had been to every AA and NA meeting in Tampa. "I tried everything before I got to Jericho," she tells us.
A month after she arrived at Jericho Road Ministries, she was reading a book that said something to the effect that "God will be your strength." She burst into tears and had an overwhelming feeling of relief. That day she gave her life over to the Lord. "Ever since then Jesus is the only way for me," she humbly tells us.
Barbara is a firm believer that the FIT (Family Integrity Training) classes she took here at JRM, particularly those on anger management and grief and loss, helped her to become the person she always wanted to be. Before coming in she described herself as "walking dead: a manipulative, conniving thief who would do anything to get what I wanted." Then God transformed her body and spirit.
"It's a miracle that I'm here," she tells us. Coming in with just a ninth grade high school education, she left with her GED and even went on to take classes at Pasco-Hernando State School. When asked what it was that made Jericho stick, as opposed to the other programs she tried, she responded:
"Jericho gave me the time I needed for me. They didn't ask me for anything. They gave me the time to find myself without any kind of pressure or expectation. I was safe here. And that was a big deal. It allowed me to open my heart and my mind to whatever I could soak in."
"
Robbin B.
I entered Jericho Road Ministries three years ago after my 25-year marriage ended in divorce. I lost everything and had to live in my car for two days. I called the Homeless Coalition and they gave me the phone number to Jericho Road Ministries' Women's Shelter. By 4:00 PM that same day I was a new client at Mary's House and enrolled in the New Life Program. When I was a stranger they took me in. I thank God everyday for the staff at Jericho Road Ministries. They took me in and showed me the love of a family. They cared for me until I could care for myself and they loved me until I could love myself.
Now, I am an employee of the Jericho Road Ministries Women's Shelter. It is truly a blessing to be part of this ministry and to be able to give back what was so freely given to me. I give God all the glory for all my blessings and for the grace and mercy that He has bestowed on me."
If you or someone you know needs help, please reach out to us to find out how Jericho Road Ministries can be of service.
Mathew J.
Matthew first came to Jericho at the age of 19, after his family was tired of giving him chance after chance and seeing nothing in return. But he wasn't ready to do the work, and instead went back out to his old ways of drinking and acting out. But after his third return to Jericho, he was finally ready to submit to God's will and do what was needed to become a changed person.
He tells us that his previous attempts to complete the program were not possible because he "had no direction and didn't yet have Jesus in his heart." Through the FIT program, he was able to earn his GED and gain important life and relationship skills in the process. Before coming to Jericho, he described himself as an "angry, selfish person who used to lie to get what he wanted." But not anymore. Now he describes himself as having a "humbled spirit that cares for others." He tells us, "If I could give everything I have to someone just to show them the hope that Jesus has shown me, I'd do it."
Mathew now works for the ministry at the Jericho Road Thrift Stores.